Selling leads directly to local businesses is the key to huge profit on every lead sold and its only possible with Lead Simplify!
3 robust systems in 1 let you keep all the money by cutting out lead affiliate agencies and selling directly to local businesses on complete autopilot
"Direct calls to local business and sell the calls on complete autopilot with your very own automated call routing and sales system.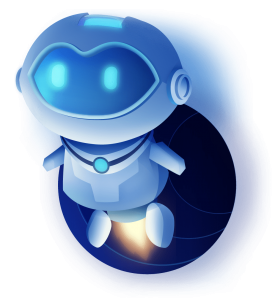 Collect form leads and have them sent and sold directly to local businesses on complete autopilot.
Manage your home-based sales team on complete autopilot with your very own geo tracked job distribution system. 
Lead Simplify is the only lead collection, distribution, and sales system that is designed to sell your leads straight to local businesses on complete autopilot. 
Sell all of your form and phone leads to the correct businesses in the right location without the need for any human involvement whatsoever.
Gone are the days when Lead companies spend most of their time juggling leads on spreadsheets and manually handling payments.
All while simultaneously trying to find the time in the day to generate more leads and find new clients.
Today, lead distribution software handles the entire lead selling process, from the second the lead is generated, to the delivery to the buyer, to the payments being received. 
This allows the business owners to spend more time perfecting their marketing campaigns and finding more lead buyers and sellers to work with.
Lead Simplify has taken this process one step further. 
99% of all lead sales are done to local businesses. Therefore multiple phone numbers and websites have always been needed to sell leads directly to large numbers of local companies. 
Lead Simplify has taken lead sales in a whole new direction.
Now you can have a single phone number selling leads to hundreds or even thousands of local businesses across the whole country all on complete autopilot.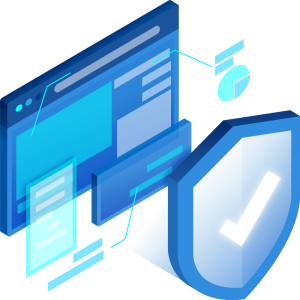 Not only that, but you can also have a single contact form collecting and selling leads accurately across the whole country without then need for any human interaction.
Let me tell you a story.
Mary, a beautiful blonde model from Florida, lies sobbing in her bedroom atop her Beverley Hills home.
She needs a Divorce Lawyer.
He has cheated on her for the last time, and now she wants everything she can get.
She picks up her laptop from the bedside table and types into Google:
"divorce lawyers in Beverley Hills."
She spots a number and dials it.
The noise comes back through the phone Ring ring ring…CLICK… "Hello please say or key in your zip code followed by a # so that I can direct you to the closest available Divorce Lawyer."
Mary keys in 90210#
The noise comes back through the phone Ring ring ring…CLICK… "Hello Beverly Hills Divorce Attorneys, how can I help you?"
All calls are instantly routed to the correct lead buyers in the right locations. 
Lead Simplify is the Worlds first and only voice-activated call routing and sales system that enables you to sell incoming leads directly to local businesses.
The future of Lead Generation has finally arrived, and today a 30day trial for just $1 then you save over 50% every single month for life. 
Lead Simplify is the only software on the planet that enables you to go from lead to sold in a single step for thousands of local businesses all at the same time. 
This is what some other lead generators have to say about Lead Simplify:
Tim Parker – Lead Generator – South Carolina – Over 9 Million Leads Sold
"Lead Simplify has certainly set the standards by which all others will be judged." 
Paul Truscott – GMB Expert – Western Australia – Tutor & Industry Trend Setter 
"If you haven't got this and you're doing lead gen, then you're either using an inferior alternative or you're just not serious."
Peter Oh – Expert Lead Generator – California – Mass Page & Lead Sales Expert
"What can you say about a product that was already a world-beater in terms of lead generation and sales on auto-pilot when it becomes 10X better overnight? That just happened to Mike Martin's Lead Simplify."
If you want to speak to other users before starting your $1 trial, then please join our facebook group CLICK HERE.
With Lead Simplify automating your lead generation business you will be able to: 
Cut the cost of processing on every single lead

Spend more time doing what makes you money generating more leads 

Scale your company to any size without ever doing any additional work 

Market to all lead buyers at the click of a button via Email and SMS inside your system 

Utilize the power of multiple lead buyers in every single area with our fastest finger first approach to lead sales 
Grab your $1 trial today and save 50% every single month forever. 
This special offer can come down at any time, even right now while you're on this webpage. 
What is "Fastest Finger First?" 
With "Fastest Finger First" you can have 10s or even 100s of lead buyers covering the exact same geographic location and industry. 
When a call comes in all of the lead buyer phones will ring simultaneously and the first person to pick up the phone and click 1 to accept the call gets it. 
This has eradicated the problem which has long plagued lead generators. 
When a lead buyer stops buying your calls, you need to find another lead buyer fast, or you lose money with every single unsold call. 
With Lead Simplify, you have all your bases covered all of the time. No one lead buyer can ever hold you to ransom or force you to reduce your lead price. 
In fact, you can increase your lead price once demand outways supply. 
Offers can and will be removed at any time without notice. The only way you are guaranteed this price is if you purchase the offer immediately..
Winston Churchill
I never worry about action, but only inaction.
Wayne Gretzky
You miss 100% of the shots you don't take.
Arnold Glasow
An idea not coupled with action will never get any bigger than the brain cell it occupied.
Baltasar Gracian
Be content to act, and leave the talking to others.
Gilbert K. Chesterton
I do not believe in a fate that falls on men however they act; but I do believe in a fate that falls on them unless they act.
Pro + 100
Get A 30 Day $1 Trial then SAVE 50% For Life!
100 User Logins

100 User Logins for FREE

Unlimited Features

Unlimited Leads

Unlimited Calls

Unlimited Numbers

Unlimited Recordings

Unlimited Diverts

Unlimited Lead Sales

Build Unlimited Forms

Multi-Step Forms

Multi-Industry Forms

Benjamin Franklin
Never confuse motion with action.
Israelmore Ayivor
You cannot score a goal when you are sitting on the bench. To do so, you have to dress up and enter the game.
St. Augustine
God provides the wind, but man must raise the sails.
Lao Tzu
The journey of a thousand miles begins with a single step.
Ralph Waldo Emerson
Do the thing you are afraid to do and the death of fear is certain.